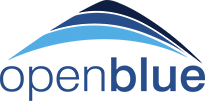 This past summer I had the opportunity to taste one of the most interesting fish I had ever eaten.
I was dining at Atelier here in Ottawa, Ontario, an amazing restaurant by my friend Chef Marc Lepine. Open Blue Cobia was featured on his tasting menu.
One bite and I knew the flavour and texture was something extraordinary. Beautiful white flesh that was perfectly firm yet amazingly juicy and flavourful.
From that point forward I knew I had to reach out to Open Blue to get my hands on some of this amazing fish.
I was very lucky to be able to get some of their product and make some wonderful dishes.
The fish is rich and buttery, with a firm texture that offers endless possibilities in the kitchen.
The Cobia are raised in a stress free, low density and high-energy open ocean environment. This results in healthier fish that is naturally high in protein and very rich in Omega 3.
Open Blue is dedicated to providing their fish with the best environment possible with the least impact to the ecosystem. We believe a healthy environment produces healthy fish, and ultimately healthy people.
I invite you to check them out today and experience the Open Blue difference.
Comments